Sainooka Clinic
Site Jimbohara 416-5 Kamisato machi Kodama gun Saitama-prefecture 369-0305 Japan
Directions; Four minute's walk on foot. to the North West of Jimbohara station (JR Takasaki line)Located to the North West of Tokyo about 60 miles
Medical Services ;
We offer endoscopic examination on esophagus,stomach, and colon.(nasogastric,NBI:narrow band imaging)
We perform ultra sound sonography on abdomen, mammary gland. (Real time tissue Elastrograpy)
Famiy practice, primarycare, and primary emergency medical service.
(including internal medicine、general surgery(foot,hand), orthopaedic surgery, urology, neurological surgery and preventitive medicine.
Major equipments.; Digital X-ray、 Gastro endoscopy(Trans Naso-gastric fiberscope equiped with Narrow band imaging Olympus), Colon endoscopy (stiffness adjustable ,Olympus), Electro cardiogram, Ultra sound with power doppler (Equiped with elastrografy Hitachi Co) ., Blood count tester, We open and offer primary care during daytime for emergency patients. (Please call before coming), Japanese and English are available .
If you have any comments or questions, we would appreciate it if you could inform them to us, please contact us by calling 0495-71-7166 or  E-mail ,Thank you.  
                Director : Akihiko Okamura M.D.Ph.D.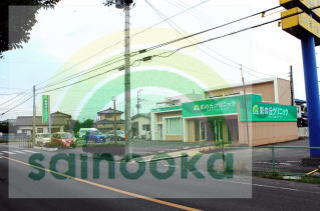 back to homepage 

  E-mail